Where your Happily Ever After begins
PARKER RUN VINEYARDS EST. 2009
From rehearsal to reception, Parker Run Vineyards is a picturesque venue accommodating up to 350 guests, providing the perfect backdrop for a lifetime of memories.
(photo by: Amanda Oakes Photography)
FACILITIES
CONTACT
Parker Run Vineyards introduced the Big Red Barn in 2009, to serve surrounding rural communities with a venue to compliment our great outdoors and restore our heritage of simpler times. The entire grounds are picturesque with the lake view, vineyard, white rail fencing and open grassy lawns providing numerous locations to stage your event and picture taking memories.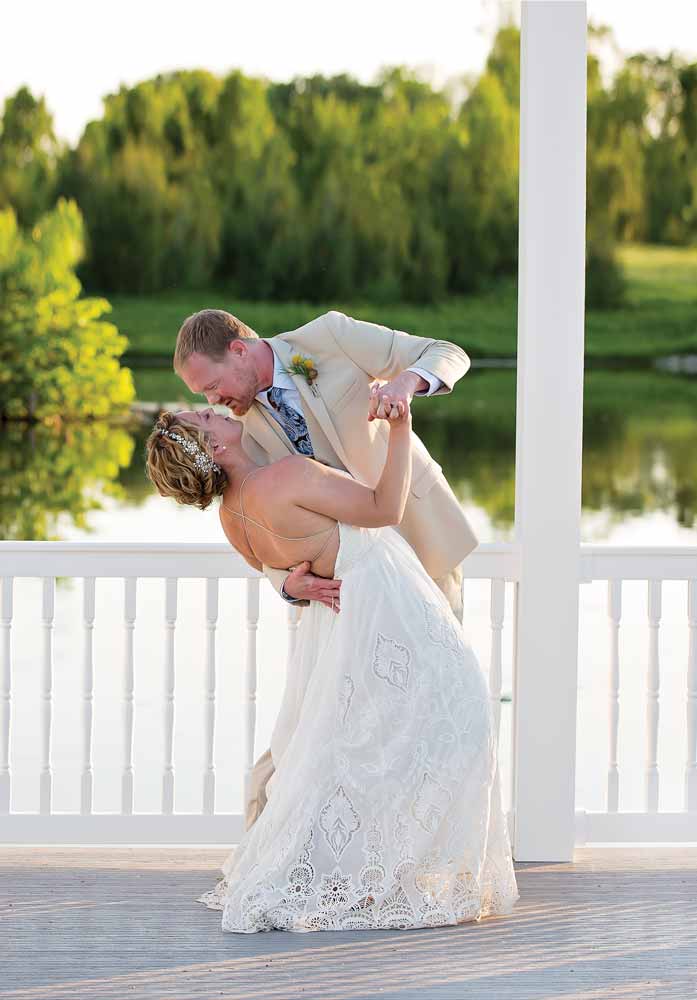 Photo: Amanda Oakes Photography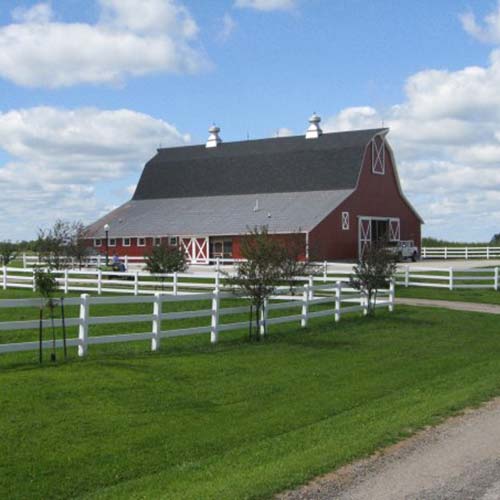 The Big Red Barn
The Big Red Barn is an iconic venue of yesteryear with nostalgic charm and modern amenities. The barn features a non-smoking, 350-seat capacity great room, bar service, vestibule, prep room, handicap-accessible restrooms with baby changers, ample parking and easy access to the vineyard grounds to stage your special outdoor ceremony.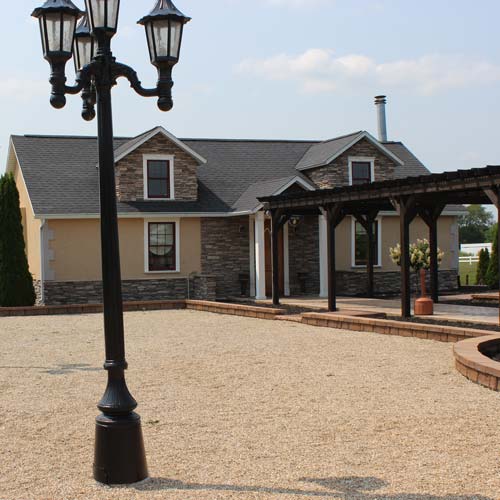 Brooder House
The Brooder House is beautifully adorned in grapevines and stone decor inside and out. Overlooking our six-acre lake, the Brooder house features a non-smoking greatroom with fireplace, bar service, full kitchen and a handicap-accessible bathroom. Outside you'll find a 20' x 48' deck with fireplace and view of the lake, a large front courtyard with a stone stage and the lake-side Grand Gazebo.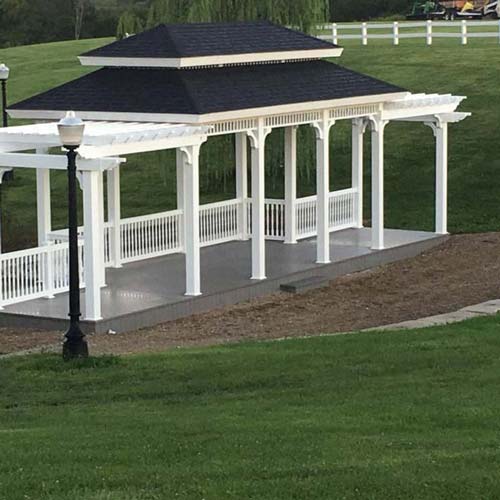 Grand Gazebo
The Grand Gazebo provides a stunning lake view and is perfect for your ceremony and/or band setup. This 30' x 12' stage features two side pergolas with a deeper center stage allowing ample space for large wedding parties and audio equiment. The lawn in front of the gazeebo is perfect for seating for your guests, making for a picture-perfect event.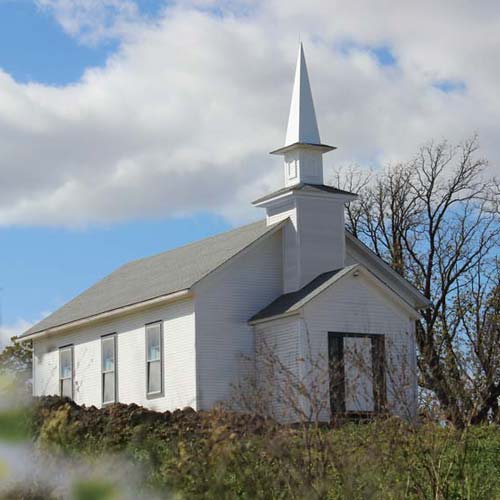 Prairie Chapel
The Prairie Chapel was built ca.1850 as one of the first one-room school houses in the local Rivoli Township. In 1868 it became the Methodist Episcopal Church and remained that until the late 1880s when it became the Evangelical Free Mission Church. Today, it has been moved to Parker Run Vineyards and refurbished to be reminiscent of an 1850s chapel with the interior featuring antique pews with seating for 65.
FREQUENTLY ASKED QUESTIONS
How large is your facility?
PRV is one of the largest Wedding venues in North Central Illinois, sprawling over 10 acres, The Big Red Barn can accommodate up to 350 guests and the Brooder House 60 guests.
Do your facilities have indoor restrooms?
Yes, both The Big Red Barn and Brooder House have handicap restrooms with baby changers. The Church, however, has no facilities.
What is the time span for a wedding?
Our lease is for Friday and Saturday from 11am through 11pm each day, with an hour additional for clean up. This gives you plenty of time to decorate and for your rehearsal and rehearsal dinner.
What is included in the lease?
The lease includes all of the PRV grounds, the Brooder House, Court yard, Grand Gazebo, Prairie Chapel and The Big Red Barn. Tables and Chairs in The Big Red Barn are also included.
Can we have our own caterer?
Yes, Everyone has their own tastes, However, your caterer must be licensed. Deserts including cakes, cookies, etc. can be homemade.
What about alcohol?
We have an exclusive alcohol caterer that must be used.
Can we have candles?
Battery operated candles only. No open flame.
Are your facilities handicapped accessible?
The Brooder House and The Big Red Barn are handicapped equipped.
Is there camping available?
No, but guests are allowed to leave their vehicles if needed.
Are there hotel accommodations near?
Most quests stay in the Quad Cities or Galesburg.
Transportation?
There many choices in local buses service that cater to our facility.
Does the payment have to be made all at once?
You pay half at the time of booking and the second half six months prior to the wedding.   There is a separate $1,000 damage deposit, in the form of a check, that is not cashed and returned after the wedding.
What are the room dimensions?
THE BIG RED BARN
Greatroom ……..81' x 34'(includes 11' x 34' stage)
Bar room……..59' x 26'
Vestibule……..52' x 16'
Prep room……..21' x 26'
Balcony……..17' x 81'
BROODER HOUSE
Greatroom……..23' x 30'
Kitchen……..16' x 23'
Deck……..20' x 48'
Courtyard……..50' x 115'
Courtyard stage……..18' x 37'
CHAIRS
Barn……..375
Brooder House……..60
Round tables Barn……..51
Rectangle tables Barn……..24
Rectangle tables Brooder House……..8
Let's start a conversation
For specific pricing and availability, please call or email Jackie at the number below.
Jackie Anseeuw
OWNER
309.236.2106
JackieAnseeuw@parkerrun.com
ADDRESS
1116 330th St.
P.O. Box 305
New Windsor, IL 61465